Colors Super Majaa Bharatha is coming soon with its next season. Checkout the complete details for Majaa Bharatha season 4 online auditions and registration.
Majaa Bharatha is the most popular comedy show on Color Super channel. The show's popularity has reached thousands of people all over the country. Majaa Bharatha brings its 4th season offering a big platform to showcase the talent.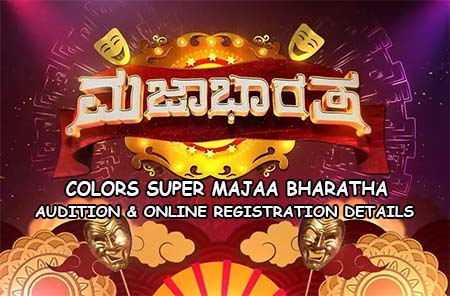 But due to the current pandemic situation, the audition for Majaa Bharatha season 4 will be carried out differently. The creators of the show in view of keeping distance have started online auditions. Recently, the announcement has been made by the producers to go online for auditions this year.
How to register for Majaa Bharatha online audition?
A number of reality shows auditions have gone online due to the ongoing COVID-19 pandemic. The pandemic has created a number of issues that require people to maintain distance. Auditions of reality shows attract a huge number of people to gather at a place. Gathering of large numbers should be avoided at all costs at the time of pandemics.
The registration and audition for Majaa Bharatha Season 4 are as follows:
Any interested participant can give an audition for the show online through video or script format.
The video audition of the person must include a clipping of an act that shows their talent.
Based on the performance of the person and their video clipping, they would be allowed to be a contestant on the show.
The contestant must send the video clipping or script of the act to a given number. The number for sending the clipping is not yet revealed. Stay tuned for more details on registration and audition for season 4 of Majaa Bharatha.
What are the eligibility criteria for auditioning the show?
There are not many eligibility criteria for an audition to the season 4 of Majaa Bharatha comedy show.  The main and one requirement for an audition to the show is the age of the contestant. Participants appearing on the show must be between 18 to 30 years of age.
Colors Super Majaa Bharatha is one of the best reality comedy shows in India. Online audition for the shows provides a wonderful opportunity for people to showcase their talents.