MTV Splitsvilla is a reality show which revolves around young boys and girls who are on the way to find their connection amongst the contestants through various challenging tasks in the show. The show has successfully completed its 12 seasons and is one of the most popular shows between youths.
Many youngsters dream to be on this show, as this show is a perfect mixture of love and challenges which also has its side perks like extreme fame. So, if you love this show and being on this amazing show was on your mind since you've started watching, here's how you can get a chance to be on MTV Splitsvilla X3. As MTV Splitsvilla X3 2021 is all set to choose its contestants, so gear up and get ready to flaunt what you got.
Follow these effortless steps to register successfully and submit your audition on time to be on your dream show MTV Splitsvilla X3 2021: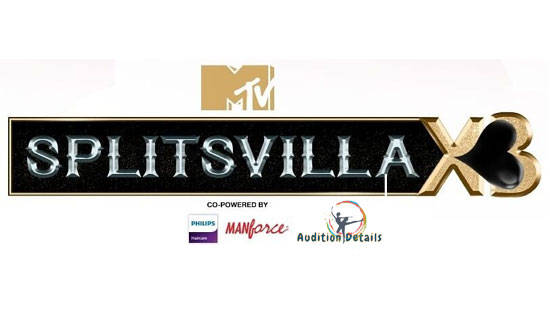 Step 1: Download Voot app from Play store or Appstore which is an exclusively free app or if you don't have a smart phone just visit official Voot website https://www.voot.com.
Step 2: In the Search bar or home page of the app, search for online auditions and registration form for MTV Splitsvilla X3.
Step 3: Fill the basic and relevant information related to you inside the registration form. Make sure you present yourself very attractively so that your chances of getting shortlisted are better.
Step 4: After filling the appropriate information upload a good-looking image with respect to mentioned technical guidance. As first impression seizes the last impression, your image should be one of the best images of yours.
Step 5: Record and upload your Audition. Your audition is the key to MTV Splitsvilla X3, so you must record your audition which reflects your personality in a very appealing way for the show. The audition video should also follow all the technical guidance mentioned on the official website.
Step 6. Accept the Terms and Conditions and submit your registration form by clicking on submit button.
Your registration and audition will be submitted and you will be contacted by the MTV Splitsvilla X3 2021 team if your profile is shortlisted. The candidate should be above 18 years and an Indian citizen to be eligible for MTV Splitsvilla X3. Any registration forms with irrelevant information will be rejected. MTV Splitsvilla X3 2021 will be hosted by the youth icon Ranvijay Singha and Sunny Leone. So, if you find yourself a perfect fit and have been dreaming about earning the shot for Splitsvilla then the registrations have started. Go get your opportunity until it's too late!
MTV Splitsvilla X3 Telecast Timings
Show Name – MTV Splitsvilla
Season – 13th
Starting Date – 6th March 2021
Telecast Day – Every Saturday
Live stream on – MTV Channel