Netwood TV is an OTT platform, where you can watch national and international movies and other entertaining things. One can use and download this app on your smartphone or iOS phones or Smart TV for watching good entertainment stuff. It is a production house producing its original contents such as films, short films, dance videos, music albums, documentaries, etc. for streaming them on Netwood TV.
Netwood TV – Online Application Procedure
For streaming the original content and other entertainment shows on Netwood TV, they are looking for intelligent people to work in these originals and achieve their goals. This is possible if you have a talent in any of these things such as acting, direction, singing, dancing, stand-up comedy, writing, etc. if you have any one of these skills, you can apply to this online platform for which you have to follow the rules of Netwood TV.
To develop your career in the cinema background, this Netwood TV becomes the best option to go with. To apply for an interesting career, you need to register yourself by furnishing your original details like personal information, contact information, and other occupation details.
Finally, you need to make a payment which varies for the career you choose. For instance, if you are a dancer, you need to pay 1000 INR as an application fee. Before you are sending your application, ensure that you read the terms and conditions of Netwood TV. Also, certain age groups only allowed for applying different careers.
Netwood TV – Online or Physical Audition?
Here the children are also allowed for auditions who are having high talents in dancing, singing, acting, and comedy. For them, a separate set of auditions is available from senior group auditions. Both online and physical audition is encouraged but for an online audition, the applicant has to submit the video of his/her talent for the selection process.
You may see the option in the registration asking for you, 'how will you appear in audition'. You need to choose either physical or online to finish your application procedure and follow the required steps as per the option you choose.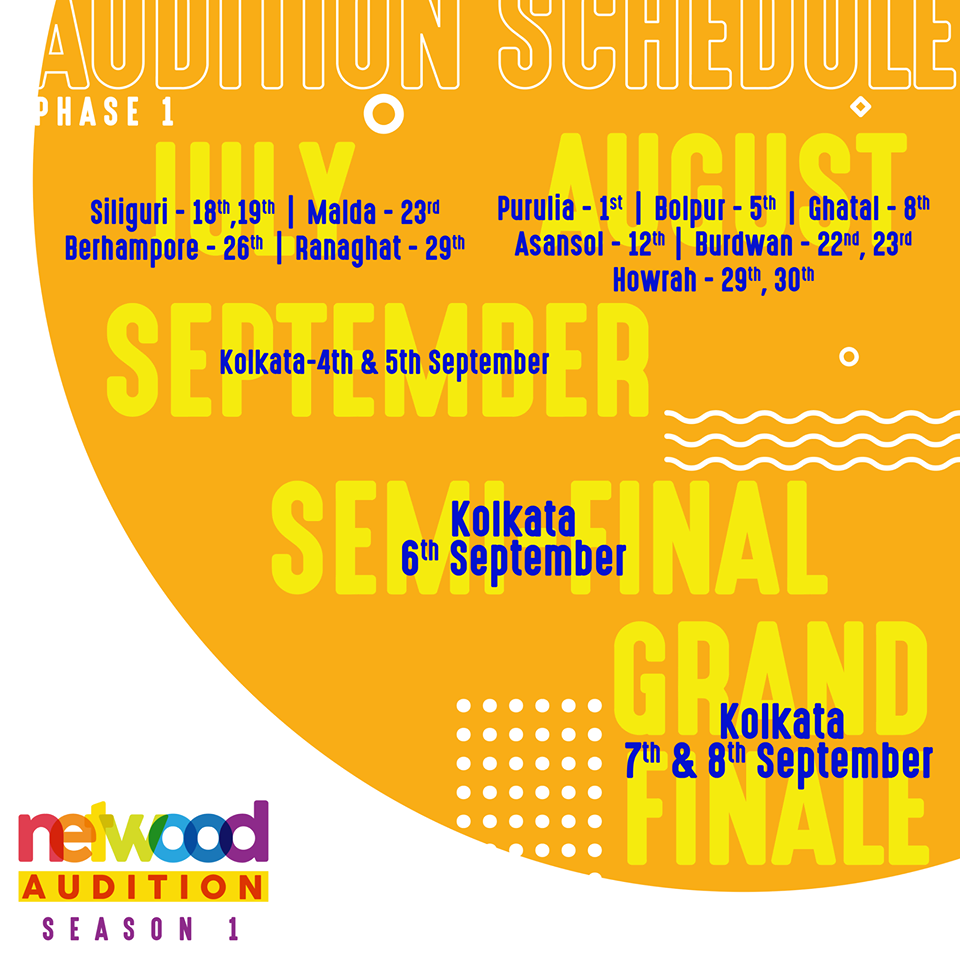 After filling your application by making the required payments, you will get a Netwood Identity Card (NIC). This card remains valid for three seasons, so the candidates can appear for the second and third seasons without making any payments. This is needed if you are not getting selected for the first season. This NIC is important as, without this card, you are not allowed inside the audition campus for participation.
How Does Netwood Audition Work?
Netwood TV is looking for highly-talented personalities. Now, let us see how the audition process works in a good way. The auditions of Netwood are encouraged in various parts of India and abroad. Auditions involve a four-tier screening procedure.
Celebrities and mentors from various entertainment industries take the auditions and choose the amazing contestants. The selected candidates need to sign a five-year contract with Netwood after reading the terms and conditions. The candidates earn good payments and shine well in their careers.
If you are talented in any of the careers mentioned in this article, you could work on Netwood Originals and other entertainment projects. Achieve your goal by entering this Netwood TV.