The spectacular reality show Rannaghar that airs on Zee Bangla has been engaging the interests of people all over the nation since many years now. This show revolves around the fancies of cooking and famous celebrities sharing out of the box recipes with contestants. It is hosted by the super entertaining and stunning Sudipa Mukherjee. The owner decided to bring its latest season i.e Rannaghar 2021.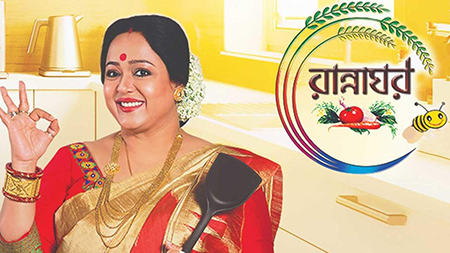 Refer the below article to know everything regarding how you can apply and register for this evergreen cooking show!
Who All Can Apply For Rannaghar? 
Applicants must note that the Rannaghar show is an Indian show and only aspirants that have an Indian nationality can register to be a part of this show.
If you wish to participate in this cooking show, you must make sure that you do not have any criminal background or history. Furthermore, you cannot participate if you have any criminal or legal cases running against you.
Make sure that you have all the necessary official papers before registering for the show. Your Aadhaar card, birth certificate, license, PAN card and so on are some essential documents that must be government authorized.
These documents are used by the show authorities for your identification purposes only.
How Do You Apply For Rannaghar?
Rannaghar registration for the coming season will be done online considering the recent pandemic situation. Here is how you can register for this golden opportunity!
There is a website especially built for registrations pertaining to the shows of Zee TV. This is the ozee.com website.
OR
If you wish to operate from your smartphone then you can download the official app of OZEE from Google Playstore or IOS in your mobile.
The next step is choosing the online registration section under your respective year. In this case it will be the year 2021.
You will next see a self-explanatory form. Candidates are advised to read the form carefully and fill in all the details about them that is asked. Only authentic and true details are welcomed. If you fill in wrong details of yourself, then you can be immediately disqualified.
After you are done filling the form, check it again and then agree to the terms and conditions mentioned at the bottom of the form. You need to do this by checking the checkbox besides 'I Agree'.
Select the submit option in the end.
Done! You are registered!
Now all you need to do is wait for the show makers to contact you if you are shortlisted for further process. Keep your fingers crossed until then! Stay tuned with us for more latest updates about the cookery show auditions and online registration.