Taking forward the legacy of recognizing amazing singers and giving them a platform to showcase their talent to the world ZEE TV with the collaboration of Fathom Pictures is going to premier Indian Pro Music League in the early of 2021. The show is designed with a whole new concept and is first of its kind in the music reality shows.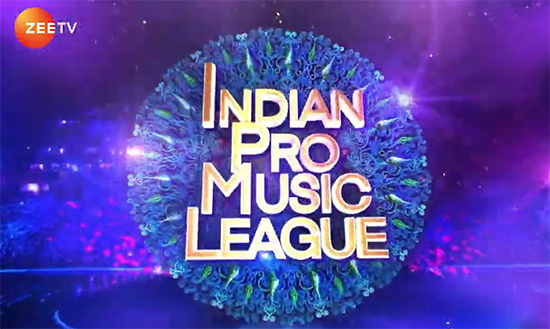 The world has been enjoying various league competitions in the sports arena but Indian Pro Music League is first-ever innovative music league in the field of music reality show that will be telecast on Indian Television. The purpose of the Indian Pro League is to create curiosity and competitive spirit as in the sports league to retain the excitement throughout the show.
The league will have six teams. Six celebrities of Bollywood such as Shradha Kapoor, Ritesh Deshmukh, Govinda, Rajkumar Rao, Bobby Deol and Suresh Raina will be mascot a team. The team will represent the legacy of traditional music of the different region of the country. Each of this team will have two celebrity playback singers both a male and female as their captain. It's the onus of team mascots and captains to search the six best ingenious voices from a different region of the country. Some musical genius will be part of the show as guest appearance. The aspiring singers will have the opportunity to learn the subtle fineness from them.
Akin to the format of a sports league, the show will have 5 innings comprising the league matches and a super match where audience vote and umpire points will decide the outcome of the league and declare one of the team as the league champion.
Indian Pro Music League Digital Auditions 2021
Owing to prevailing pandemic ZEE TV is conducting digital audition to scout the six talented music aspirants. The digital audition is scheduled for 12th December 2020 to 26th December.
The participant has to register at www.ipml.in and upload a video of their performance on the site. The video should not exceed more than 2 minutes and less than 2 minutes. The rendition should be completely in Hindi with no background score of the original track. The performance should be crisp and clear. Once the video will get upload, the participant will receive a message confirming that their entry has been accepted. From the countless audition videos, only six will be selected.
ZEE TV's truest endeavor is to give chance the common man to chase after his/her dreams. If you believe in yourself and dreams to be the next singing sensation of the nation then here you go and register for the show.