Indian Pro Music League Winner Team Name | Indian Pro Music League Winner 2021 | Indian Pro Music League Winner Prize Money
Indian Pro Music League is a brand new show that airs on Zee Tv. It's the first-ever music league in the whole wide world. If you have a soft corner for Indian music, this show is just the best choice! This show is all about representing authentic music from various parts of India. This show is hosted by Waluscha De Sousa and Karan Wahi.
Talking about the format of this show, six teams represent six different cities of India. The participants perform the music associated with the city they are representing. Each team is led by famous Bollywood actors like Shradha Kapoor, Rajkumar Rao, Bobby Deol, Suresh Raina, Riteish Deshmukh and Govinda. Along with them, Salman Khan is the brand ambassador of this show.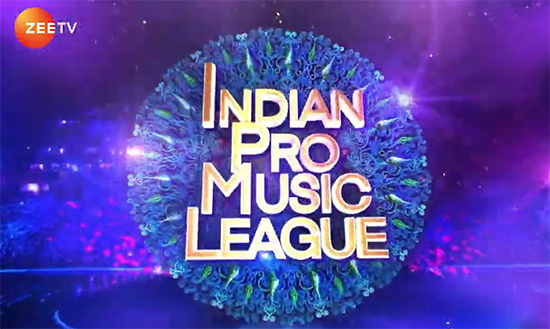 The team captains of this show are some of the famous Bollywood playback singers like Neha Bhasin, Asees Kaur, Mika Singh, Ankit Tiwari, Shaan, Bhoomi Trivedi, Javed Ali, Ariti Kakar, Shilpa Rao, Sajid Khan. This show airs every Saturday and Sunday at 8 pm on ZEE TV. 
Indian Pro Music League Prize Money 2021:
This music-based reality show is one of the most popular singing shows in India. Therefore, it has many renowned sponsors. So we can surely expect a huge amount as the prize money for the winner of this music league. However, the exact amount of prize money will be declared very soon. 
Indian Pro Music League Grand Finale:
Due to some COVID restrictions, the shooting of the finale episode was delayed. But it has recently resumed its shooting and the episode will be aired as soon as they wrap up the shoot. So gear up for the star-studded and musical finale episode of the Indian Pro Music League. 
This show is packed with a lot of entertainment and music. Don't miss this music league because it's one of its kind. The winners of this show are soon to be announced. The best part of this show is you can vote for your favorite contestant from your favorite team on its official website. It is also the world's first and only Music League format show. 
Indian Pro Music League Winner Name 2021:
This show has some amazing and talented singers from all over India. In this season the top three contestants are Jyotica Tangri, Hemant  Brijwasi and Salman Ali. There are many other contestants but these contestants tend to stand out after each performance. So we can undoubtedly say that one of these contestants is going to be the winner of the Indian Pro Music League. 
The Grand Finale episode of this season is going to air soon. So stay tuned to watch who wins the Indian Pro Music League 2021. Catch this show live every Saturday and Sunday on ZEE TV at 8:00 PM. You can also stream this show on the ZEE5 official app or website. 
Stay tuned for more details and updates on the winner and the prize money of the Indian Pro Music League 2021.