Indian Idol Season 13 (2021) – Online audition starting soon 2021. Check complete details for online registration and audition. 
Do you see your soulful voice spreading its magic in front of the mic that syncs thousands of people? Indian Idol is the magical tunnel that will bring you closer and closer to your musical dreams.
This legendary TV show, Indian Idol is all geared up to launch its 13th season in the coming year 2021. This show is known for searching talents from every nook and corner of the nation and giving them a well-deserved opportunity. It is indeed a golden chance for all the singing enthusiasts out there who embody sheer talent.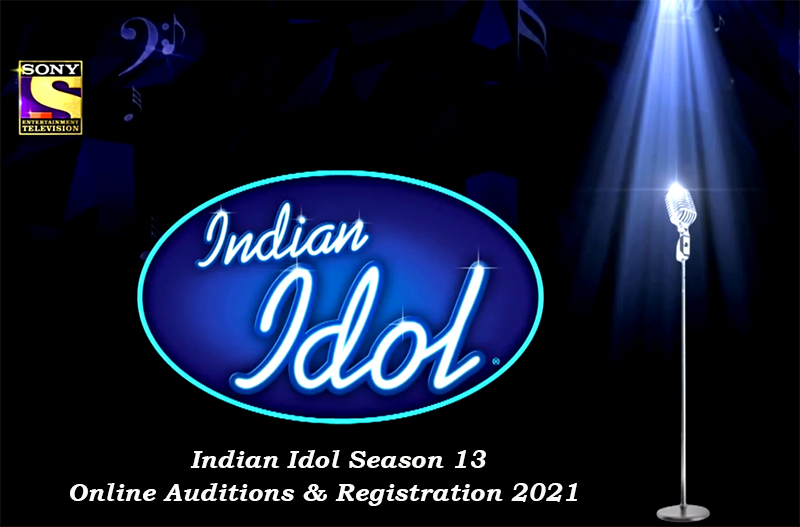 Who can apply for Indian Idol 13 ?
All you need is passion towards the art of singing and music to set your Indian Idol journey. Furthermore, below mentioned are certain specifications that you must follow for auditioning in the mega 13th season of Indian Idol.
You are welcomed on this show if you are 18 years old or above.
Make sure you are an Indian citizen.
Male or female, all are welcomed in this singing reality show.
It is important to be fit! Make sure you carry medical certificates that depict you are physically fir with no concerning ailments.
How to register online for Indian Idol Season 13?
Now that you know that you are fit to be the ultimate Indian Idol, here is a step by step procedure that you need to follow in order to take your first golden step in the contest.
STEP 1
Download the Sony Liv app on your device.
If you cannot access the app, then simply browse through the site.
STEP 2
Once you are on the Sony Liv portal, click on the Indian Idol registration link.
Fill all the necessary details asked in the registration form. Make sure you enter all the authentic details and do not include any fake personal information. This may lead to immediate disqualification.
STEP 3
Once you fill your profile details, it is showtime!
Upload your audition video and give your best shot.
Make sure you attach a clear front facing photo of yours along with the audition video.
Click submit to confirm your submission for the audition.
STEP 4
Simply wait for the results!
The show makers will contact you if you are selected for the next rounds.
You will be approached by the audition judges via mail or text.
Things to remember:
Be aware of fake calls for Indian Idol auditions.
Do not share any bank details or account information
The physical and mental fitness of the contestants must be okay
Ensure you have all the required documents to prove your identity, address, and age
The digital video submitted along the applicant must include only the contestant. No other individuals should be present in the video
Lastly, ensure all the details provided in the application form are correct.
Auditions for Indian Idol Season 13
If you have that spunk and passionate for singing, after registering online interested candidates will also come for face to face auditions. Indian Idol conduct offline auditions in various Indian cities such as Mumbai, New Delhi, Hyderabad, Chandigarh, Jaipur, Bhubaneshwar, Dehradun, Kolkata, Indore, Nagpur, Lucknow and Guwahati.
If you have the fire in you and the vision of conquering the music industry, then this platform is the biggest boon for you. Make sure you do not miss out on the auditions or the details. The precise timings and dates of the show's audition are not yet out. But stay tuned for further announcements and be updated. This is your chance to shine and the road to your victory!