One of the biggest ventures to identify the young Indian talent is Indywood Talent Hunt 2018. Young boys and girls who have the big dream of joining the Film industry can apply here and see their dreams turning in reality as they will get the opportunity to meet and perform in front of the Film Fraternity in the Indywood Film Carnival.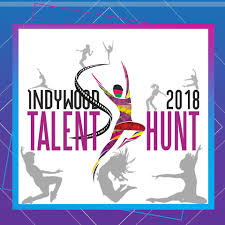 Registration and Audition:
First of all, you have to fill up the online form. You can fill the form here online here.
Fill all the details carefully there including the URL of your performance video.
Click on Submit after entering all the details and checking them.
If the panel of judges find your video good enough to compete, you will be contacted by the official team of Indywood Talent Hunt.
The audition date and venue are yet not announced but we will update it as soon as it gets officially announced.
Talent Types:
There are different types of talent which you can showcase in the talent hunt like Short Film, Educational Video, Advertisement or Promotional video, Music Video, Indywood Vision Video, CSR Movie Making, Animation Movie Making, Music Production (Audio), Still Photography, Online Promotion, Children's Short Film, Documentary Film, Solo Music, Performance Art, Film Quiz, VJ War, RJ War, Mono Act, Model Hunt, Reporter or Journalist, Solo Dance, Group Dance, DJ War, Poster Designing, Drama, Music Band, and Dubsmash.
So don't waste your time thinking and apply now. For more information on Indywood Talent Hunt, stay tuned to our website.