Airtel Super Singer is a popular Tamil language singing reality show. From the year 2006, it has been broadcasted on Vijay television that searches for great singing talents every year. This show recognizes the greatest voices in Tamil Nadu and provides them with opportunities to become famous playback singers.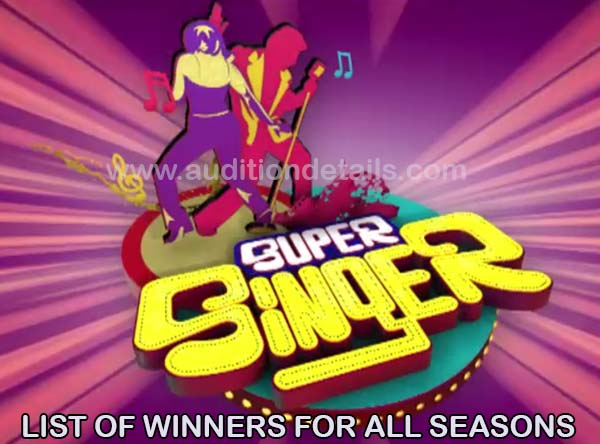 As of now, there are a total of 7 successful seasons of Airtel Super singer and here is some information about the winners of all the seasons –
Super Singer Season 1 Winner : Nikhil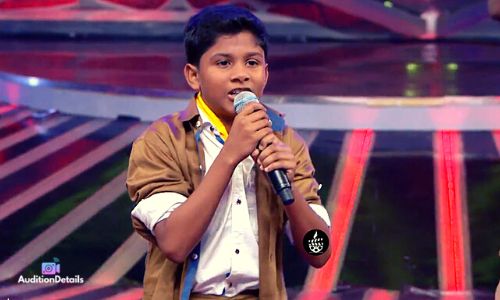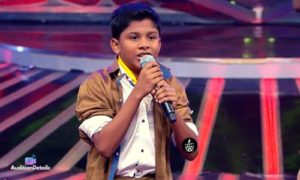 Season 1 of Airtel Super Singer was a tremendous success. The talent winner of season 1 is Nikhil Mathew. He proved himself as a great playback singer in the Tamil film "Bheema".
Super Singer Season 2 Winner: Ajeesh
Season 2 was broadcasted in the year 2008. The winner of season 2 is Ajeesh. This gifted singer got an opportunity to sing for the movie "Goa" a Yuvan Shankar Raja musical.
Super Singer Season 3 Winner: Saicharan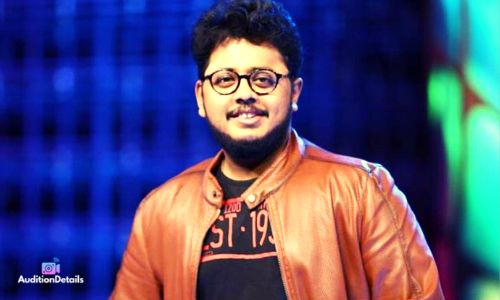 Season 3 of Super Singer was internationally famous. Saicharan worked hard to reach the top 20 contestants. In finals, he gave a tough competition to his contenders and won the title with his magical voice. He was the first contestant from the show to get the opportunity to for a huge film named "Sattai" in the Imman musical.
Super Singer Season 4 Winner: Diwakar
The 4th season was conducted in 2013 with grandeur. This season was very fierce and competitive. Diwakar is the bold title winner of season 4, and he has rewarded a splendid 75 lakh villa in Chennai. This success paved him numerous playback singing opportunities for popular Tamil movies.
Super Singer Season 5 Winner: Anand
Anand Arvindakshan is the title winner of Super Singer Season 4. His brilliant singing skills helped him to win the luxurious 75 lakh villa in the final. His incredible talent paved more playback singing opportunities in the future. He has worked as a playback singer for popular Tamil films such as "Kodi", "Lakshmi" and "Boomerang".
Super Singer Season 6 Winner: Senthil
Season 6 of Super Singer started in 2017 with refreshing talents. Senthil Ganesh is the honorable winner of Season 6, and he was rewarded with 50 lakh villa. He earned the love of the audience for his "Naattupurapaattu ". Senthil Ganesh is now an exceptional playback singer in Tamil film industry.
Super Singer Season 7 Winner: Mookuthi
Murugan also popularly known as Mookuthi Murugan is the title winner of the grand Super Singer season 7. His majestic and dynamic voice won him the 50 lakh prize money in the finals. Being a rural singer, he is a true inspiration for many to achieve success. A part of his final reward includes a playback recording opportunity with the world-famous music composer Anirudh Ravichandran.
Super Singer Season 8 Winner: Who will be the winner?
Vijay TV's Super Singer season 8 has not yet started. The online registration were started at the beginning of the year but due to the COVID-19, the makers has to stop the registrations. Now, when things are getting normal countrywide, the Super Singer 2020 auditions started and makers are receiving the applications from Tamil Nadu.