(India's Next Top Model) Supermodel of the Year Winners 2020 List Season – 1,2,3,4,5 & 6 – [Image, Name, Prize & Runner-up]
Supermodel of the year is the reality television series started in July 2015. One can watch this show on MTV India. Initially, the show was familiar in the name of India's Next Top Model. But now, the show is known as MTV Supermodel of the Year. Girls above 18 years of age can participate in this show. To participate in this show, the participant has to register on VOOT's official website. Here the registration form is available, so fill the details and upload the photos of yours and apply for it.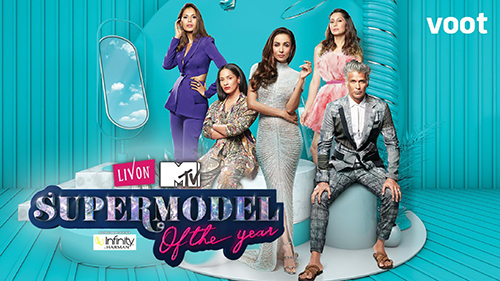 Season 1 Winner: Daniel Canut
Daniel Canut is the winner of the first season. She is from Mumbai and the youngest model of the season. After she won the season, she got an opportunity to cover the Graze magazine as a cover picture. She also became the supermodel for the Tresemme brand with a one-year contract.
Season 2 Winner: Pranati Rai Prakash
Pranati Rai Prakash was the season 2 winner of India's Next Top Model. She is from Patna, and her age is 23 years at the time of participation. She also participated in Miss India, and she was one of the semi-finalists.
Season 3 Winner: Riya Subodh
Riya Subodh, the winner of India's Next Top Model Season 3, is from Ahmadabad, Gujarat. Riya came from a conservative background but still, she made her honesty in the show during the bikini round.
Season 4 Winner: Urvi Shetty
The winner of India's Next Top Model fourth season was Urvi Shetty. She is from Mumbai, and she won the five-night stay holiday package to Hong Kong. She won the opportunity to feature as a model on the MTV channel.
Season 5 Winner: Manila Pradhan
Manila Pradhan is the winner of the Supermodel of the year 2019-2020. She is from Sikkim and finished her degree in Pharmacy. She finished her acting course at Mumbai. She rocks the stage throughout the competition and wins the Supermodel title with her marvelous performance.
Season 6 Winner: Who will be the winner?
Supermodel of the Year season 6 has not yet started. The online registration for the upcoming seasons are open now, and if you are interested to join this list, you can check out the complete details for the Supermodel of the Year 2020 auditions and registrations.
Stay tuned with us for more latest information about auditions in India.