Love Island is a summer-themed series based on the international smash hit and cultural phenomenon of the same name.
A group of single "Islanders" gathers at a gorgeous villa in Las Vegas, ready to embark on a summer of dating, romance, and, eventually, relationships.
Every several days, the Islanders pair up, and those who are not partnered face being kicked out from the island.
Islanders are expected to look for romance, but the road to love isn't always easy.
Challenges abound with exciting new Islander arrivals and unpredictable twists as friendships and relationships blossom.
In addition to carefully selecting their partners, Islanders must capture the hearts of viewers, who have the power and control to shape events on screen and ultimately name one lucky pair among the rest as the winners, who will walk away with both love and a large sum of money.
Here is a list of all Love Island Winners
Love Island Season 1 Winners: Zac Mirabelli and Elizabeth Weber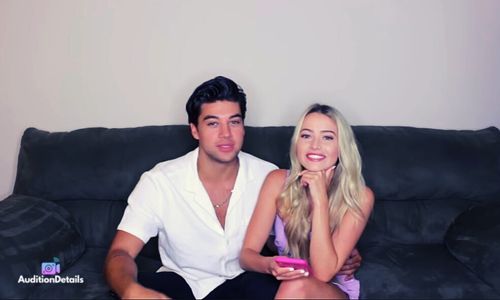 Year: 2019
Relationship Status: Split
Cash Prize: $100,000
Zac Mirabelli, 22, of Chicago, Illinois, and Elizabeth Weber, 24, of New York, emerged from the villa as the first Love Island series victors, beating out all of their fellow couples.
The couple became the first to be in a committed relationship out of the 25 participants.
Not only that, but before the show concluded, they declared their genuine sentiments of love for each other and had the opportunity to meet their significant other's family.
Dylan Curry and Alexandra Stewart, Weston Richey and Emily Salch, Ray Gantt and Caroline "Caro" Viehweg, and Zac Mirabelli and Elizabeth Weber were the last four couples that were ready to say goodbye to the villa and are to find out which couple would go home with sipping love and the grand prize.
As the islanders partied for the final time, host Arielle Vandenberg came to the villa to reveal which couple would be leaving the place with the grand prize.
After the viewers' votes were collected and summed up, Zac and Elizabeth were proclaimed the Season 1 winners.
Surprisingly, the couple opted to split the money and depart the villa hand in hand.
Following the winner's announcement, fans of the show expressed a mixed reaction on social media, with many congratulating the winning couple.
Other fans were disappointed that their favorite couples did not win the grand prize, but they were eventually delighted to see them all walk home with love.
Zac and Elizabeth began dating on day one, became boyfriend and girlfriend on day 12, and remained together to victory.
However, after a few months in the real world, they split last December 2019.
The break-up was confirmed mutual among both parties due to lack of time towards one another and built-up stress from day-to-day problems and keeping their relationship intact.
After that, both have decided to pursue different tracks in life, which became a factor of their publicized split up.
Not a Love Island success story, unfortunately as past Love Island winners go.
Well, at least it was a financial success for the pair.
Love Island Season 2 Winners: Caleb Corprew and Justine Ndiba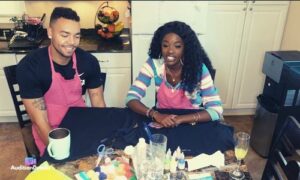 Year: 2020
Relationship Status: Split Up
Cash Prize: $100,000
After a love and drama-filled second season, Justine Ndiba and Caleb Corprew were crowned as the season's winning couple.
They were also the first black couple to win Love Island: USA, and then became known on the internet as the love team 'Jaleb,' rapidly becoming fan favorites.
Caleb and Justine had an instant connection when they laid eyes on each other.
They bested the other couples who finished ahead of them as the winners: islanders Cely Vazquez and Johnny Middlebrooks finished second, Moira Tumas and Calvin Cobb finished third, and Carrington Rodriguez and Laurel Goldman finished fourth.
Caleb gained the confidence to tell Justine that he was interested in her when they were first partnered together.
He informed Justine that things take time and has expressed that he wants to see where things could go with her.
His remarks delighted and flattered Justine. She also stated that she was attracted to him as they first met.
Both Justine Ndiba and Caleb Corprew made it clear that they were physically and emotionally drawn to one other, but they took things slowly.
The couple spent uninterrupted time on the couch together throughout the episodes, getting to know each other.
They talked a little about their families and who they were as individuals.
After being named the nation's favorite reality TV pair, they spent some time together away from the cameras in Las Vegas.
Justine had planned to go to Los Angeles to be closer to Caleb, but they didn't want to make any hasty decisions.
They lingered in romance for a while, taking cute selfies on each other's Instagram sites and thanking followers and watchers for their support.
Justine, 27, and Caleb, 24, confirmed their break-up three months after Love Island USA finished.
The winning pair split up due to "circumstances beyond their control," as they put it.
They couldn't prioritize each other over issues that actual couples consider, such as commitment, financial security, and seeing each other out from time to time.
Again, like the previous winners, not a Love Island success story this time, unfortunately for all the fans.
It might always be considered that Love Island winners are at least a financial success, so it's not all bad.
Love Island Season 3 Winners: Korey Gandy and Olivia Kaiser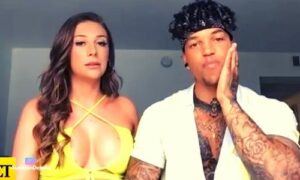 Year: 2021
Relationship Status: Split Up
Cash Prize: $100,000
Olivia Kaiser, a 29-year-old Scottsdale cosmetologist, and Korey Gandy, a 29-year-old rental car agent from Virginia Beach, were crowned the most voted fan-favorite couple and the victors of the live series at the end of Love Island's third season, which took place in 'Hawaii.'
Lizama and Moncada finished second, Marshall and Hershberg third, and Paolucci and Lynch at fourth.
Throughout their fateful experience as a couple through the series, they became greatly acquainted with each other to the point that they've become relatively close in a short amount of time, not to mention that they're high in sync.
After winning Love Island, Kaiser and Gandy decided to split the $100,000 grand prize.
The pair began as friends before reuniting during a recoupling ceremony on day 32 of the show's 40-day filming schedule.
Despite Kaiser's previous accusation that she was simply pretending to like Gandy, their relationship ultimately triumphed in the end.
Both parties split up after three months and stated that maintaining a relationship built only with a limited time of knowing each other only carved out a 'thin exterior' on their relationship, which was destined not to last.
Another reason for their break-up is that misunderstandings became a common ground for anxiety and stress.
Olivia is also a certified cosmetologist in Arizona, where she specializes in microblading brows and lip blushing, and she plans to keep doing so after the show.
Korey currently resides in Virginia Beach, Virginia.
It is unknown whether or not Korey will continue working as a rental car agent after achieving significant popularity following the conclusion of the series as a reality TV star.
Korey also appears to enjoy working out, having competed in bodybuilding competitions and modeled for many companies in the past.
Hence, there's a good possibility he won't return to his old job.
Korey is also presently interested in tattoos and Harley Davidson motorcycles, which are prominently shown on his Instagram page.
It's unknown whether they remain good friends or not.
As all other past winners on the Love Island journey, this was not a success for the Reality TV show.
Love Island Season 4 Winner? Who Will it Be?
Who will enter the Love Island villa and who will leave the grand final as winners, with the prize money?
More importantly, will we finally have first winners who remain as winning couples long after the show is over?
Will we finally have some Love Islanders' success stories? Tune in to see the next series and their contestant's living their best life in the villa.