The revolutionizing organization Mrs. India International Queen – Be Strong, Be Confident & Be You!!! revolves around empowering women to achieve their higher visions and goals to emerge out as inspiring role models for the society.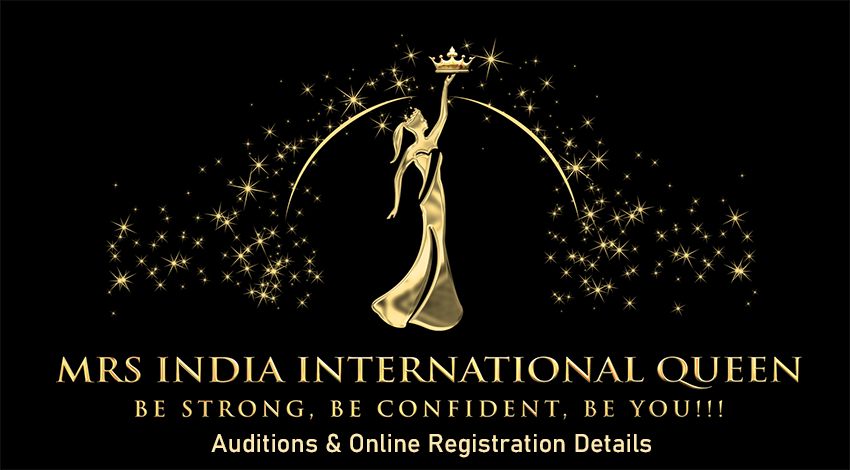 The contest of Mrs. India is a platform that blends various national as well as international opportunities with potential. Inspiring and fashionable women from all over the nation participate in this contest to showcase their talents and serve a purpose.
This contest essentially bridges women empowerment and cultural versatility and heritage.
Online Registration 
Any woman can register for the Mrs. India pageant. Whatever size, shape, color you bear, you are always beautiful enough to enroll for the contest.
The registration fee for all aspiring candidates is 1500 INR. You need to fill out the form first and then make the registration payment online itself though the form's online payment facility.
Candidates can find this registration form online on the contest's official site – www.mrsindiainternationalqueen.com and need to fill it there itself. 2 photo uploads are necessary and then you can submit your form.
Mrs. India International Queen 2021 Audition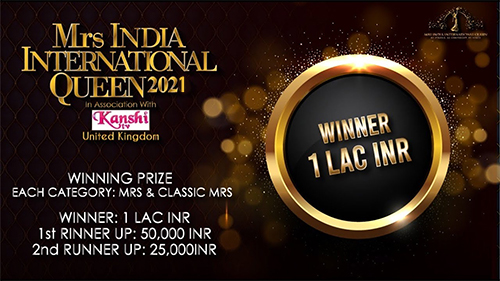 The details of the Mrs. India International Queen official auditions are soon to be announced. The makers and managers of the contest as well as the organization authorities have announced that the day and date of audition will be declared in a short span of time. Auditions will mostly be online and include many stages.
If you are an aspirant and dream of winning the shining throne, then it is recommended that you keep yourself groomed and geared up because the dates are going to release anytime soon!
So, ladies, what are you waiting for? Go get registered through their online form and wait for your audition call before you miss out on this opportunity of a lifetime!