The most sought after TV show  American Idol has enlightened some marvellous singers at an open platform to showcase their gifted talent before the world. The talent reality series first aired in 2002 and was a huge success, thereafter it has 16 great seasons to its credit hitherto 2020.
The motto of the show is to bring forth the obscure ingenious voices to the light. So far total 178 contestants have reached to finals out of 16 deserving inventive have proved themselves to be indisputable winners.
The soulful renditions of some arresting voices entranced the world, in a trice they became stars.  Thereafter no looking back for these luminaries to ever spark after triumphing on the stage.
American Idol Season 1 Winner – Kelly Clarkson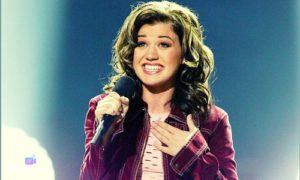 Kelly Clarkson (2002) the first American idol is three times GRAMMY winner.  She marked her first single ''A moment like this'' followed by many best works and now she has eight studio albums to her belt. ''Because of you'', ''Behind these hazel eyes'' and ''Since U been gone'' was honoured with best female vocal performance.  Currently, Clarkson is serving as a coach in the television singing completion ''the voice''.  Her latest single ''Broken and beautiful'' is getting applauds.
American Idol Season 2 Winner – Ruben Studdard
Ruben Studdard (2003) received GRAMMY award nomination in 2003 for best male vocal performance. Studdard has released seven studio albums including his platinum-selling debut album ''I need an angel''. ''Flying without wings'', ''Sorry 2004'' and ''Change me'' are some of his notable works.
American Idol Season 3 Winner – Fantasia Barrino
Fantasia Barrino (2004) a singer and actress, author and songwriter released her single debut ''I believe'' was scored no. 1 in Billboard Hot 100. Subsequently her debut album ''Free yourself'' was certified platinum by RIAA and earned Barrino three GRAMMY nominations in 2006.
American Idol Season 4 Winner – Carrie Underwood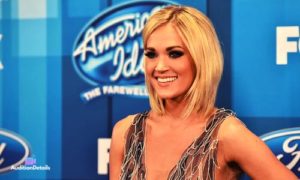 Carrie Underwood (2005) her single debut '' Inside your heaven'' marked the number one in the Billboard's Hot 100.  Her first debut album '' some hearts'' was a huge success.  ''Jesus takes the wheel'' and '' Before he cheats'' are her best selling female solos. The beautiful artist has 3 GRAMMY, 14 ACM awards in her showcase and 6 consecutive No.1 albums on Billboard's Top Country Albums chart.
American Idol Season 5 Winner – Taylor Hicks
Taylor Hicks (2006) is one of the highest-earning American idol in recent years. His winner's single, ''Do I make you feel proud'' with three studio albums are still traversing in the air.
American Idol Season 6 Winner – Jordin Sparks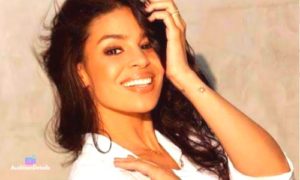 Jordin Sparks (2007) is one of the most successful winners of the franchise with 3 studio albums and a GRAMMY nomination for ''No Air'' in 2009. Her self titled debut studio album certified platinum by RIAA and sold over 2 million copies worldwide.
American Idol Season 7 Winner – David Cook
David Cook (2008) Before American Idol he has an independent album ''Analog heart'' two his credit, w
hich has certified platinum by RIAA.  ''Digital vein'' in 2015, ''The loud morning'' and ''Chromance'' are his single released after he took the fame of idol.
American Idol Season 8 Winner – Kris Allen
Kris Allen (2009) has a roller coaster phase in his career. Allen topped Adam Lambert for the seasons eight title. His debut ''Live like we are dying'' in 2009 became a hit. But a devastating car crash in 2013 rendered him almost off from music. However, in 2014 Allen released his third album ''Horizon'' and in 2016 with the blessing of a baby, he released his fifth studio album ''Letting you in''.
American Idol Season 9 Winner – Lee De Wyze
Lee De Wyze (2010) split from RCA records just one year after winning Idol and releasing his debut album which peaked at No. 19 on the Billboard 200.  His next release ''Frames'' didn't splash much.  But '' The walking dead'' and ''Blackbirdsongs'' are heart-stealing. Since then he's also dropped studio albums ''Oil and water'' in 2016 and ''Paranoia'' in 2018.
American Idol Season 10 Winner – Scotty Mc Creery
Scotty Mc Creery (2011) is the series' youngest winner.  Scooty is pursuing both music and studies and a glowing star of the music world.
American Idol Season 11 Winner – Phillip Phillips
Phillip Phillips won the singing reality show in 2012. His coronation song ''Home'' selected for NBC's Olympic coverage.  And his second track ''Gone Gone Gone'' was served as season 12 sendoff song.
American Idol Season 12 Winner – Candice Glover
Candice Glover (2013) her debut ''Music speaks'' was failed to hit.  She is busy performing at corporate and professional sporting events.
American Idol Season 13 Winner – Celeb Johnson
Celeb Johnson (2014) released his debut ''Testify'' just after three months after his coronation and parted away with his label in just nine months.
American Idol Season 14 Winner – Nick Fradiani
Nick Fradiani (2015) his first single ''Beautiful life'' couldn't do any magic and barely cracked Billboard Hot 100.  He released his first debut album ''Hurricane'' in 2016 to lacklustre sales.
American Idol Season 15 Winner – Trent Harmon
Trent Harmon (2016) won the season but moved on to get focused on his work.
American Idol Season 16 Winner – Maddie Poppe
Maddie Poppe (2018) an ace instrumentalist and singer is season 16 winner of American idol. She is in courtship with the seasons' runner-up Caleb Lee and her album ''Whirlwind'' is dedicated to her love of life.
American Idol Season 17 Winner – Who will be the winner?