Sunday Best is a reality Gospel music singing competition series on BET.
The fans and judges set out to find America's best-undiscovered gospel talent each season.
The show host is Kirk Franklin.
Each week, finalists compete until a winner is crowned.
The lucky winner receives a recording contract with RCA, a new car, a huge cash prize, and the notable title of 'Sunday Best.' (and dreams of a Grammy award, Stellar awards or more!)
Here are the winners from the seasons that have been released so far…
Sunday Best Season 1 Winner: Crystal Aikin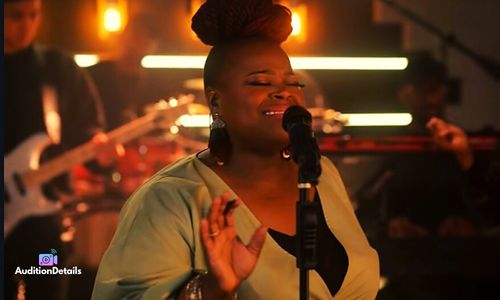 Year: 2007
Cash Prize: $50,000
Crystal Renee Aikin is an American gospel singer-songwriter from Tacoma, Washington, and the first person to win the first season of Sunday Best.
She then released her debut album on Verity Records, for which she was nominated for a Dove Award for New Artists and singers, receiving wide praise.
Aikin released her sophomore album, 'All I Need,' in 2015 and has continued to work in the gospel industry, singing her praises to God.
She is the first winner of the show.
Sunday Best Season 2 Winner: Y'Anna Crawley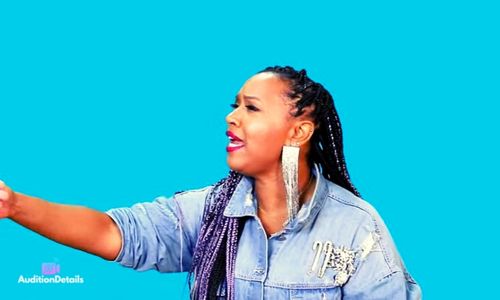 Year: 2009
Cash Prize: $50,000
Y'Anna Crawley sat silently for ten weeks as other "Sunday Best" candidates earned a lot of attention for their performances on the Sunday Best tv show.
After being named the second winner of Sunday Best, she finally rose to prominence.
She is a musician and urban contemporary gospel artist from the United States.
After the competition, she then went on to record her first music album titled 'The Promise,' with the Imago Dei Music Group.
This debut album released landed her an appearance on the Billboard magazine charts.
She won a Stellar Award for female artist of the YEAR in 2012 and is a Coming 2 America choir member.
Sunday Best Season 3 Winner: Le'Andria Johnson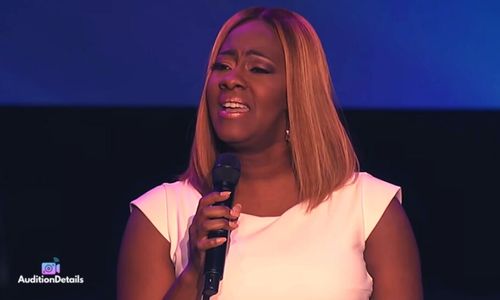 Year: 2010
Cash Prize: $50,000
On June 20, 2010, Le'Andria Johnson, 27, was crowned the winner of the third season of Sunday Best, defeating finalist Elder Goldwire McLendon, 79, in the finale.
More than 2 million Americans voted to determine her as the champion.
Among the prizes she received were a recording contract and a 2010 Ford SH car.
Le'Andria Johnson is a 27-year-old mother of four at the time of her triumph.
She currently has a live-in partner named Forrest Walker; she also signed with Music World Gospel and had a debut album, titled 'Awakening of Le'Andria Johnson,' which was released under RCA Records.
It was shortly followed by a Christmas EP titled 'Christmas Best.'
Sunday Best Season 4 Winner: Amber Bullock 
Year: 2011
Cash Prize: $50,000
With her victory over Andrea Helms in the finale of the fourth season of Sunday Best, Amber Bullock was crowned as the winner.
Currently, she is a single mother who resides in St. Louis, Missouri.
She is fixated with singing, which she describes as her "passion."
Amber Bullock was awarded a new Ford Explorer, a national recording contract, and a cash prize after winning the competition.
According to social media reports, her  contract has been signed through Music World Gospel, owned by Matthew Knowles, and she has published a debut album titled 'So In Love.'
Sunday Best Season 5 Winner: Joshua Rogers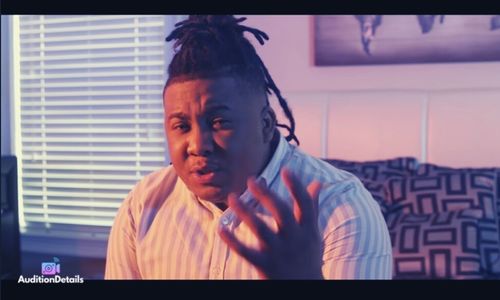 Year: 2012
Cash Prize: $50,000
Joshua Rogers rose to notoriety in the gospel community after becoming the first male and the youngest winner of the fifth season of Sunday Best.
On the Mathew Knowles Music World Gospel label, the 22-year-old Greeleyville, South Carolina native, published his first two albums, 'Well Done' that became the number 1 Top Gospel Album and 'Unconditional,' which became the number 2 Top Gospel Album.
Rogers signed with the rising record label MixedBag Entertainment in 2016 and released his first single, "Don't Leave Me," in the fall of that year.
Rogers performed the new song on TV platforms such as BET's Joyful Noise, The Gospel According to Dorinda Clark Cole on TCT Network, and The Tim and Brelyn Bowman Show, which GRAMMY-nominated producer Blac Elvis produced.
Sunday Best Season 6 Winner: Tasha Page-Lockhart
Year: 2013
Cash Prize: $50,000
Tasha Page-Lockhart won the heart of the judges on the sixth season of the television series and had celebrated her victory as a "win for the city of Detroit."
She is the daughter of gospel greats Lisa and Michael Brooks, who make up her angelic voice throughout the competition.
After winning, she continued to sharpen her voice and look up and reach her parents in terms of singing.
Sunday Best Season 7 Winner: Geoffrey Golden
Year: 2014
Cash Prize: $50,000
Geoffrey Golden won the seventh season of Sunday Best with an outstanding performance that surprised the judges.
He comes from a musical and ministry-minded family.
His father is a pastor, and his mother is a music minister.
Since he was five years old, Geoffrey Golden knew he wanted to be involved with gospel music.
He spent his time at home watching films of vocalist Richard Smallwood and pretending to direct the gospel choirs that sang for the Lord on television.
He is still active in spiritual ministry while showcasing his singing talent.
Sunday Best Season 8 Winner: Dathan Thigpen
Year: 2015
Cash Prize: $50,000
In a special "Sunday Best All-Stars" competition, this year's season of Sunday Best brought back the ten of some of the most popular contestants from previous seasons to get another shot at the title.
Dathan Thigpen, a Mississippi native, bested Clifton Ross and Zebulon Ellis to be named the eighth season's Sunday Best winner.
He presently continues to sing at choir gatherings to show his talent to the world.
Sunday Best Season 9 Winner: Melvin Crispell III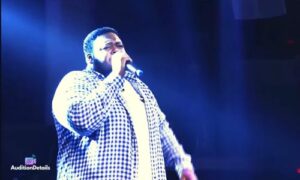 Year: 2019
Cash Prize: $50,000
Melvin Crispel III was crowned the winner of the ninth season of the series.
He comes from a family with a long history of music.
He performed on award-winning songs for some of gospel music's most prominent artists.
Tunesha Crispell, his mother, was a well-known gospel singer whose voice was featured on several well-known choir recordings and a critically acclaimed solo project.
With the tragic death of his father at the age of 16, followed by the untimely death of his mother at the age of 18, Melvin overcame this with his relationship with God and music.
Melvin has continued to use his strong voice to bring others closer to a relationship with God and to carry on his family's tradition while simultaneously building his own since then.
Mary Mary singer, Erica Campbell was among the judges on the BET TV show this season.
Sunday Best Season 10 Winner: Stephanie Summers
Year: 2020
Cash Prize: $50,000
Stephanie Summers won the tenth and latest season of the series following a spectacular singing performance.
Stephanie, a gospel music veteran, had singing inspirations from legends such as Pastor John P. Kee, Dorinda Clark-Cole, and others.
After the unfortunate deaths of her best friend and father, her gospel career was disrupted.
After a brief period of homelessness, she has regained her footing and has returned to the gospel scene, where she has demonstrated that it is never too late to pursue one's dreams.
She now resides in Colorado Springs with her children and has notable songs such as "Mighty Strong God".
Sunday Best Season 11 Winner? Who Will it Be?
For those who feared you could no longer watch Sunday Best and that there was no new season coming, you'll be pleased to know that there are plans for a new season to be released after a long hiatus!
Keep your eyes peeled for updates and more stories on Audition Details where we will show you how to sign up as any new stories break.
Visit us again soon for the most up to date information. Who will win a recording contract and have their debut album released?
Kelly Price will return among the judges. We're currently unsure whether Kirk Franklin will return as host to this popular BET TV series.