The top prize for contestants of Deal or No Deal is a million dollars. This not a small amount of money and of course, achieving it is no small feat. But have their been any lucky Deal or No Deal million dollar winners?
There have been four lucky (and courageous!) contestants who have won the top prize of one million dollars on the US version of the game show "Deal or No Deal." They are:
Jessica Robinson – She won the top prize in the show's second season, which aired in 2006.
Tomorrow Rodriguez – She won the million-dollar prize in the fourth season, which aired in 2008.
Winners of a Million Dollars in Deal or No Deal USA
| Name | Season |
| --- | --- |
| Jessica Robinson | Season 4, week 2 (2008) |
| Tomorrow Rodriguez | Season 4 (2008) |
How Did Each Contestant Win a Million Dollars in Their Deal or No Deal Episode?
Below is a summary of each contestants exciting ride towards winning their million dollar prize.
Jessica Robinson
Jessica Robinson was a contestant on season 4 of the popular game show 'Deal or No Deal.' The 27-year-old stay-at-home mom was pregnant at the time and hoping to win the million-dollar prize for her family's future.
Originally from Houston, Texas, Jessica was living with her husband and daughter, Brooklyn, in Sandy, Utah.
After her win, the couple made plans to move to Austin, Texas, where they could enjoy warmer weather.
Jessica had always found the cold weather in Sandy to be a bit of a downer.
To add an extra layer of tension to this episode, Jessica was 5 months pregnant with her 2nd child. Could this be the ultimate baby shower gift for her?
There was also an added surprise with the baby's gender in one of the boxes, something her husband was yet to know.
Her episode had a record-breaking 5 million dollar cases at the time.
She started very strongly and managed to eliminate many of the low-value cases early on in the game, but after the second and third rounds, she was down to just two million dollar cases.
After receiving several large offers from the Banker, she ultimately won the $1 million deal from her originally picked case #4 and ended the game.
This number had meaning for Jessica who was expecting her 2nd baby who was going to take her family to four members, hence why she picked case #4. Beautiful!
Tomorrow Rodriguez
Tomorrow Rodriguez won the top million dollar prize in 2008.
In her game, she had nine cases with a million dollars each, and she won by successfully removing all the non-million amounts, leaving three cases at the end of the game.
At the start of her game, things looked a bit shaky for her because she accidentally eliminated five out of the nine million-dollar cases in the first two rounds.
But she got lucky with her picks in the remaining rounds and managed to knock out all the small amounts ($25,000 and under) and one more million-dollar case.
Finally, she opened the last remaining case, number 15, and found the $300, which automatically made her a millionaire!
What Did The Winning Contestants Do With Their Million Dollars and What Are They Up to Now?
If you're curious about what each of the million dollar winners is up to now, here's what we know:
Jessica Robinson
When Jessica Robinson won $1 million on a game show, she had grand plans to relocate with her husband to Texas, where they could buy a home and start a new business.
According to an interview with People, her desire to win stemmed from feeling like she wasn't contributing enough as a stay-at-home mom who didn't earn a paycheck.
Winning the prize money would alleviate the burden of relying solely on her husband's income.
After the win, Jessica and her family did move to Texas, where her husband Ross founded Sharp Window Cleaning in 2009, eventually selling it in 2013.
Ross also earned his MBA from the University of Texas in Austin in 2014, and co-founded a sales team training company called SalesGym from 2017 to 2020.
Today, he is the Head of Client Success at Accelerate Performance Sales Consulting.
In 2010, two years after her big win, Jessica participated in the GSN campaign, "The World Needs More Winners."
Since then, the couple has grown their family to six members, including two more children born after Jessica's son Pierce arrived just after the game show.
They enjoy frequent vacations and often share adorable family photos.
Though the family has dealt with loss, including the passing of Jessica's step-father to cancer in 2014, they now reside happily in St. George, Utah.
Tomorrow Rodriguez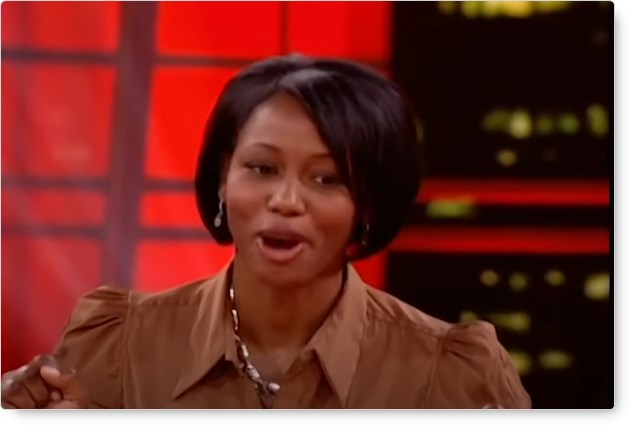 Rodriguez works with at-risk youth at the University of Texas at Austin. Winning the money allowed her to pay off $100,000 in student loans and break free from living paycheck to paycheck.
She also donated some of the money to causes in her community, saved for her daughter's medical school tuition, and even went on some nice vacations with her family.
However, she's still smart with her money and sticks to a budget.
"I have a Plan A, B, a backup and an extra job," she said. "If I want to buy something, I can afford it, but I won't waste money on frivolous things."
Where Can I Watch the Episodes of the Deal or No Deal Million Dollar Winners?
We've got you covered with the episodes below where the million dollar prize was won on Deal or No Deal! Enjoy.
Jessica Robinson Winning a Million Dollars Episode
Tomorrow Rodriguez Winning a Million Dollars Episode
Summary
One of the hardest things to do in game shows like Deal or No Deal is win a million dollars. You have to keep your nerve and also have a little luck along the way.
This is proven by only two winners of the top million dollar prize in the shows history.
Congratulations to both Jessica Robinson and Tomorrow Rodriguez for beating the banker – a notoriously tough negotiator – at his own game.
If you want a chance to compete in a game show, you can apply to one of many auditions which we provide details for on AuditionDetails.com