Forged in Fire is a reality competition shown on the History Channel in which blacksmiths compete to create historical edged weapons for a cash prize.
Hosted by Wil Willis, each episode has four blacksmiths challenged to forge blades of their choice, work with various materials and tools, and guarantee that what they've created is entirely functional throughout several elimination rounds.
Knife and sword expert Jay Neilson is among those judging their work, alongside David Baker, a Hollywood prop maker, and Doug Marcaida, an expert on edged weaponry.
Those who go to the final round must recreate a historically significant, technically challenging, and fully functional weapon whether they're making knives, spears or anything in between.
The winning smith will receive a monetary grand prize of $10,000.
The blacksmiths who were past champions are indicated below:
Forged in Fire Season 1 Winner: Ryu Lim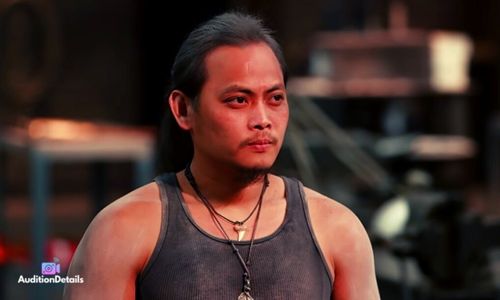 Year: 2015
Winning Craft: Katar
Cash Prize: $10,000
Ryu Lim is a Filipino blacksmith who fought against several other professional blacksmiths in the first season of the History Channel's, Forged in Fire.
With masterful craftsmanship, he made a weapon that far exceeded the judges' expectations through his long years of experience to become the first fire champion.
Ryu was dubbed a "nomadic blacksmith" before his Forged in Fire appearance because he never remains in one spot for too long.
Lim is well-known among blacksmiths and knife lovers worldwide, and his blades have a long waiting list.
That doesn't stop folks from yearning to get their hands on a knife crafted by him.
Forged in Fire Season 2 Winner: Ben Abbott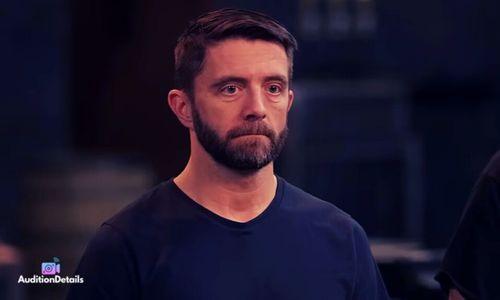 Year: 2016
Winning Craft: Khanda Sword
Cash Prize: $10,000
Ben Abbott shot to prominence after making his first public appearance in the second season of History Channel's unique show.
While the competition was more challenging, it encouraged him to work more. As a result, he won the massive cash prize in the franchise.
He began forging a knife at the age of 17 and worked for several years to perfect it and other instruments such as ornamental ironwork, jewelry, and furniture, to mention a few.
The first of his numerous swords were for 'Forged in Fire,' which earned him the championship title.
He became a competitor-turned-judge and now appears on television on occasion. Ben seemed to have created the ideal life for himself, working at the Ashgrove Forge for a living.
In terms of his personal life, he is married to Heather Rabun, a choreographer, dancer, and artist.
Forged in Fire Season 3 Winner: Farrier Shayne Carter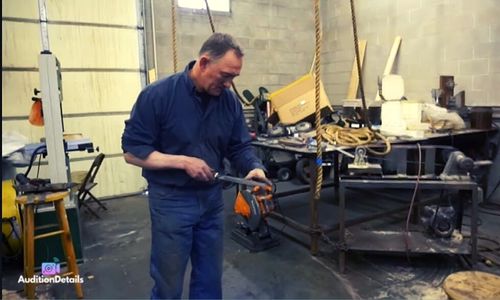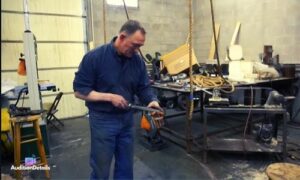 Year: 2016 – 2017
Winning Craft: Chinese Butterfly Swords
Cash Prize: $10,000
Farrier Shayne Carter became the fire champion for the third season of Forged in Fire as he showcased his masterful craft, the Chinese Butterfly Swords that took him more than several hours to make.
Shayn has always been fascinated with Blacksmithing and has practiced craftsmanship ever since he was a child.
After winning the Forged in Fire completion, he thoroughly sharpened his skills and merged different aspects of Blacksmithing from people in his field.
Currently, he is managing his own business online and a shop selling quality hand-forged knives to people who take an interest in them.
He also plans to travel to learn about crafting works from different cultures.
 Forged in Fire Season 4 Winner: Allen Newberry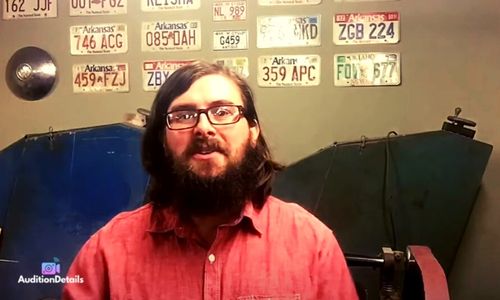 Year: 2017
Winning Craft: The Boar Spear
Cash Prize: $10,000
A father of three, Allen Newberry participated in the fourth season of Forged in Fire and won, forging a spear that passed the judges' tests and bested other blacksmiths.
There wasn't a huge home-field advantage for Newberry, who had never built a boar spear before.
On Day 3, his power hammer broke down, and his forge blower, which keeps air going into the coal forge to keep the fire burning, stopped working.
Newberry was caught on camera sprinting to his car to look for a substitute.
To achieve the weight requirement, he attached bigger wings to the leaf-shaped blade, which cut through a model pig in the process of gaining victory in the final episode.
Winning the program has boosted interest in Newberry's custom-made knife business, and he's planning to spend the balance of the grand prize money on a forging press from a De Queen manufacturer which has been his longtime dream.
Forged in Fire Season 5 Winner: Mike Rowly
 Year: 2018
Winning Craft: The Pipe Tomahawks
Cash Prize: $10,000
Mike Rowley, a teacher and coach at Enterprise High School is hard at work as he made the tomahawk for the show Forged in Fire.
Rowley won a considerable sum of money and the adoration of his students and community, as well as the pleasure of a job well done, after appearing as a winning contestant on the show.
Most people wouldn't think of an English instructor as a blacksmith, toiling away behind a fiery forge, crafting iron and steel artworks.
Most English teachers, however, are unlike Mike Rowley.
Rowley made a pair of stunning tomahawks with desert ironwood handles using equine hoof rasps.
He also put the weapon to the test, and it performed admirably as was prepared for the worst.
He is still teaching and coaching and works on blacksmithing projects with other persons in the same profession.
He intends to start a blacksmithing business one day.
Forged in Fire Season 6 Winner: Everret Stone
Year: 2019
Winning Craft: Genghis Khan's Sword
Cash Prize: $10,000
Everret Stone is a cancer researcher who took an interest in Blacksmithing apart from his scientific career in biology, which is a different background from previous winners.
He won the sixth season of Forged in Fire with a great yet firm-built sword that he showcased.
He used various metals available to the contestants throughout the competition and succeeded in making a sharp and durable sword that passed many tests.
Everret Stone grew up on a farm where his fascination with Blacksmithing started, specifically with horse hooves; despite his arousing interest in the field, he also became acquainted with research that led him to such a career.
As of the present, he continues his research in resolving problems around cancer.
Forged in Fire Season 7 Winner: Chris Hedberg
 Year: 2019 – 2020
Winning Craft: War Sergeant's Spontoon
Cash Prize: $10,000
Chris Hedberg, a blacksmith, residing in Bellwood, took the crown for the seventh season of Forged in Fire. For more than several years, he has been working as a blacksmith.
His grandfather, a railroad welder and a creative artist inspired him to pursue a career in metalwork.
Hedberg learned more about welding and metalworking while serving in the United States Army after graduating from Tyrone Area School District, which he applied at the competition.
Chris is a four-year blacksmithing veteran of the United States Navy and enjoys creating edged and bludgeoning weapons that are historically inspired as he showcased his works on the reality show.
He is currently starting a blacksmithing business and sells jewelry, knives, and metal works that he says are 'historically valuable' to different people online.
Forged in Fire Season 8 Winner: Josh Navarrete
 Year: 2021 – 2022
Winning Craft: Ram Dao Sword
Cash Prize: 10,000
Josh Navarrete is a local knife maker who rose to fame following his win at Forged in Fire's latest season.
He resides in Salem; he was the least experienced among his peers at the competition with only a year and a half of forging various blade works such as knives and hunting gear.
Although, this was not a worrisome gap for him due to his endless creativity and passion, which enabled him to rise among the odds and heighten his probability to win.
He credited his knowledge about metal craftsmanship towards personal research and YouTube videos, which guided him throughout the show to his winning ticket.
As of the present, he is still heavily fixated on making metal ware and has plans to open a shop wherein he can sell his creations and promote blacksmith-related seminars.
Forged in Fire Season 9 Winner? Who Will it Be?
The History Channel has yet to officially announce the 9th season's release date.
The network has stated that it has no intentions to stop the popular game show, so fans should anticipate the show to continue in the future.
However, the exact date on which it will resume following Season 8 remains unknown.
When it releases, an episode aired wednesday night on the History Channel is usually the normal schedule.