Ink Master is a Paramount Network reality competition television series that includes tattoo artists competing in various challenges to examine their tattooing and related artistic skills.
Ten of the country's best tattoo artists from the East, West, South, and Midwest fight for the prestigious title of Ink Master, a $100,000 cash award, and an editorial feature in Inked magazine.
The winners are of the following:
Ink Master Season 1 Winner: Shane O'Neill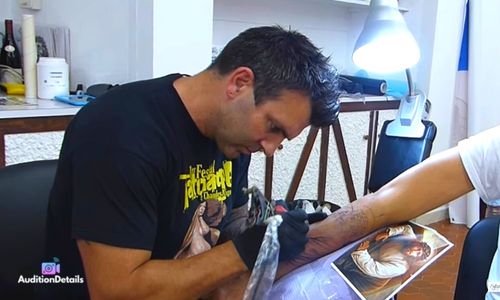 Hometown: Middletown, Delaware
Year: 2012
Cash Prize: $100,000
When the show was initially broadcasted, artist Shane O'Neill had the privilege of becoming the first Ink Master.
O'Neill is well renowned for his realism in portraits, animals, and horror.
The Delaware native earned a bachelor's degree from the University of Arts in Philadelphia.
He also worked as an illustrator, and some of his work has appeared in tattoo magazines. His design of a Japanese calf-sleeve earned him the title of Ink Master.
O'Neill currently owns his tattoo studio, Infamous Tattoo, in Delaware.
Ink Master Season 2 Winner: Steve Tefft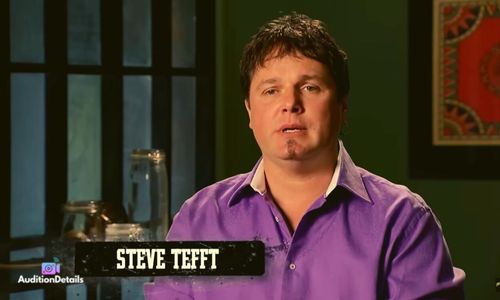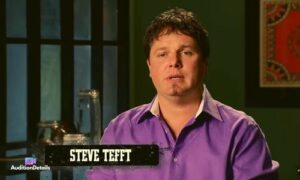 Hometown: Groton, Connecticut
Year: 2012
Cash Prize: $100,000
In season two, Steve Tefft won the title, but there was a catch that season.
The audience and fans can choose who will win through public voting, which favored his artistic expertise in the field of tattoos; he eventually got selected as the winner of the competition.
'12 Tattoos' in Gordon, Connecticut, is home to the artist who completed a full horror back tattoo of a woman and a skull in which he continues to run up until the present.
Ink Master Season 3 Winner: Joey Hamilton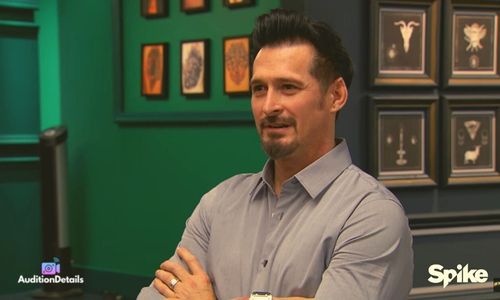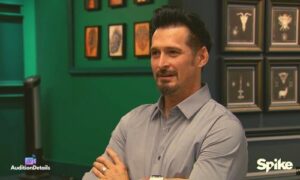 Hometown: Las Vegas, Nevada
Year: 2013
Cash Prize: $100,000
Season three saw the introduction of a 'human canvas jury' system in which every person who was newly tattooed was gathered in the room to vote for the winner.
The human canvas judged each other's tattoos, which resulted in artist Joey Hamilton being crowned as the champion of the competition.
In this case, Hamilton's conception of an underwater scene portraying a partially nude mermaid earned him the honor.
He owns a tattoo shop named 'Revolt Tattoos' in Las Vegas and is married to a body instructor, Liana Hamilton, a contestant on Season Three.
Ink Master Season 4 Winner: Scott Marshall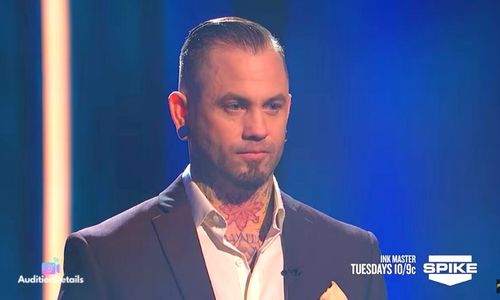 Hometown: Roselle, Illinois
Year: 2014
Cash Prize: $100,000
Scott Marshall became victorious for the fourth season of Ink Masters, defying the odds of the elimination task, wherein the challenge winner selects an artist who will be eliminated from the competition.
When Scott Marshall submitted his piece, a multi-colored back tattoo portraying strange imagery, including a heart, serpents, and a woman, the odds were against him as judges favored his creativity.
The unfortunate fact is that Marshall died at the age of 41, a year after winning the title of Ink Master, due to a drug overdose.
Ink Master Season 5 Winner: Jason Clay Dunn
Hometown: Montclair, California
Year: 2014
Cash Prize: $100,000
Jason Clay Dunn, a competitor back in season three, joined again for this season's competition which he rightfully won due to his awe-inspiring tattoo job.
This season also saw the return of other rivals who fought it out, but Dunn emerged victorious with a cartoon of a girl riding a tiger inspired by Japanese culture.
Following his return to claim the title, Dunn established his tattoo shop, 'Tattoo Alchemy,' which he still owns and works at today.
Ink Master Season 6 Winner: Dave Kruseman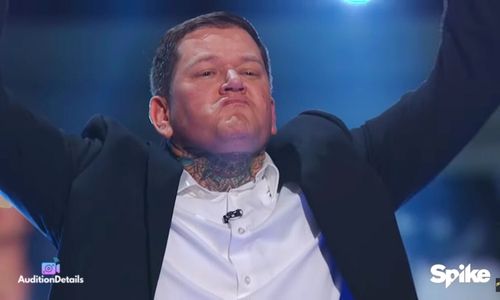 Hometown: Hagerstown, Maryland
Year: 2015
Cash Prize: $100,000
Dave Kruseman took home the championship title in the sixth season of Ink Masters.
Kruseman won the season's Masters vs. Apprentice competition with a scene depicting a ship framed with natural images such as roses and feathers, which he created himself that caught the attention of people around him.
He is currently employed as a tattoo artist at Olde Line West in San Diego, California, as of the present.
Ink Master Season 7 Winner: Anthony Michaels
 Hometown: Tucson, Arizona
Year: 2016
Cash Prize: $100,000
Season seven brought back the old veterans of the show, which competed once again for the title and the prestige.
Still, the underdog, Anthony Michaels, emerged victorious this time around. Anthony Michaels of Tucson, Arizona, was the winner, and he tattooed a dragon covering an entire chest of a male person, which attracted positive ratings towards his work.
Anthony Michaels is currently married to beauty YouTuber Kasey Michaels and owns his boutique in New York called 'Twenty Five Twelve.'
 Ink Master Season 8 Winner: Ryan Ashley Malarkey
Hometown: Kingston, Pennsylvania
Year: 2016
Cash Prize: $100,000
A young tattoo artist, Ryan Ashley Malarkey, is the eighth winner of Ink Masters and is well respected among her peers.
Ryan Ashely became the fan-favorite among all of the Ink Master winners from recent seasons due to her vibrant attitude and determination, which she puts into her tattoo work.
She specializes in black-and-gray designs with lace intricacy and beading.
Ashley was the first female winner of Ink Master and is currently married and expecting her first kid.
Ashley also hosts the Ink Master spin-off series and has her antiques and oddities shop in Pennsylvania.
Ink Master Season 9 Winner: Aaron Irwin and DJ Tambe
Hometown: Rochester, New York
Year: 2017
Cash Prize: $100,000
Bubba Irwin and DJ Tambe are part of the 'Old Town Ink' crew which competed in the 9th season of Ink Masters and were eventually crowned the title of Ink Masters.
Teams of two competed against other teams under the theme "shop wars" this season. Both Irwin and Tambe are still actively involved in their tattoo shop called 'Branded Tattoo.'
Presently, Bubba Irwin co-owns Bad Apple Tatoo, and DJ Tambe is one of the shop's tattoo artists.
Ink Master Season 10 Winner: Joshua Payne
 Hometown: Newark Valley, New York
Year: 2018
Cash Prize: $100,000
In the tenth season of Ink Masters, Joshua Payne was crowned as the winner of the series competition; he swayed the judges with his incredible skills and many themes in tattooing.
The season's premise was making three teams of tattoo artists led by two-three Ink Masters from the past seasons; Josh Payne was part of the team alongside DJ Tambe, who was the recent Ink Master.
Josh Payne has surprised the odds against him with a fantastic tattoo art piece, reigning him as the champion above else. Presently, Josh Payne is still creating masterpieces in Cortland, New York, at the Alchemist Art Studios.
 Ink Master Season 11 Winner: Tony Medellin
Hometown: Reno, Nevada
Year: 2018
Cash Prize: $100,000
In season eleven, two old adversaries established a grudge fight.
Cleen Rock One and Christian Buckingham coached two teams of nine, with Tony Medellin taking the spot for the crown in the eleventh season of the series.
Medellin was on Cleen Rock's team and won with a multi-colored back tattoo of a Viking-helmed icy skull. Medellin has used his experience as a tattoo artist to launch Gold English Goods, an online store primarily influenced by his work as of the present.
Ink Master Season 12 Winner: Laura Marie Wachholder
 Hometown: Rochester, New York
Year: 2019
Cash Prize: $100,000
In a battle of the sexes themed competition for the twelfth season, Laura Marie rose against her opponents by making distinctive tattoos.
She won as the series' latest ink master and the second female contestant who held the crown. Currently, she is a co-owner of 'Atomic Roc Tattoo.'
Ink Master Season 13 Winner: No Winner/s
Year: 2020
Cash Prize: Unmentioned
Paramount Network had announced that the finale of the thirteenth season of the series with the theme of 'Turf Wars,' which should have concluded the series was canceled due to COVID-19 restrictions back in 2020.
The three finalists who have risen to the top three spots, Bob Jones, Angel Rose, and Jimmy Snaz, were compensated with a cash prize.
Ink Masters Season 14 Winner? Who Will it Be?
Ink Master Season 14 has been officially canceled by Paramount Network, followed by the cancellation of the season 13 finale in the previous year.
Although people are hoping for its continuation, it has been stated that season 13 was the final season of the series, and it is entirely over.